Welcome to Holy Martyrs Roman Catholic Church in Oreland, Pennsylvania – Founded 1949
" . . . one of the elders spoke up and said to me, "Who are these wearing white robes, and where did they come from?"  I said to him, "My lord, you are the one who knows." He said to me, "These are the ones who have survived the time of great distress; they have washed their robes and made them white in the blood of the Lamb."                                 -Revelation 7:13-14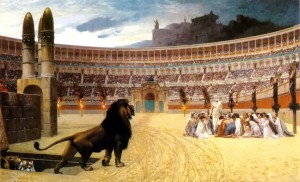 Our Patrons – The Holy Martyrs of the Church of Rome
The Christian Martyrs Last Prayer  by Leon Gerome
___________________________
---
Click to go to the Lenten Events Page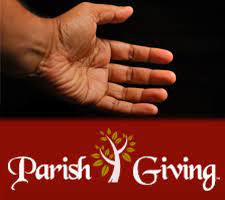 ASH WEDNESDAY
Ashes will be distributed during the Holy Sacrifice of the Mass on Ash Wednesday at
8:30 am,   12:00 Noon,   6:00 pm
---
                                THE BIBLE and the VIRGIN MARY                                   
Bible Video Study Series is available for FREE for a limited time. 
Click on the link to visit the website:   BibleandtheVirginMary.com/Philadelphia
---
Holy Martyrs  will be the site of the New
Martin Saints Classical Catholic High School

Welcoming our first Freshman Class in the Fall of 2017
click on the picture below to visit their website.   www.martinsaintsclassical.org
---
Holy Martyrs Respect Life Committee
Click on the picture to hear a recap of the opening talk of the evening on Aim High on Radio Maria.
Follow Holy Martyrs Respect Life on FACEBOOK
---
Pilgrimage to the Holy Land with Father Peter Damian
Holy Land Pilgrimage … June 2017
Space is still available!
For more information, call the Rectory 215-884-8575.
---
Archdiocese of Philadelphia Launch of Project Rachel
Healing for those who suffer from the pain of Abortion
Click to view the Press Conference
---
---
View the Video of Holy Martyrs Church Groundbreaking Ceremony
---
The Study of the Sacred Scriptures
Listen to the archives of Father Peter Damian speaking with Father Jason Kulczynski about the Sacred Scriptures on Aim High, on Radio Maria:
Introduction to the Study of Sacred Scripture   –   Part I
The Study of Sacred Scripture  –  Part 2
---
---
Catholic Radio in our area and online!
Click on the images to listen online.
Relevant Radio 640AM

---
---
Sincere thanks to Archbishop Charles Chaput for allowing us to bring the Altar on which Pope Francis offered Mass on the Parkway in Philadelphia in September 2015 to Holy Martyrs Catholic Church in Oreland, Pa.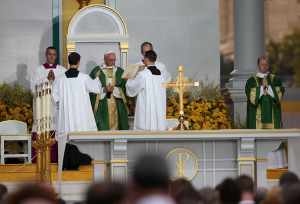 Click on the image above for images of moving the Altar to our church.
---
Vocation Videos Produced by Joyful Films
View more films at   www.joyfulfilms.com
Visit the Office for Vocations to the Priesthood of the Archdiocese of Philadelphia at
Father Stephen DeLacy, Vocation Director for the Archdiocese of Philadelphia, describes the new vocation Initiative of the Archdiocese titled, Called by Name, in the following video
In this Vocation initiative, you are asked to submit the name of someone whom you believe would be a good candidate to consider the Priesthood.  Forms for this purpose may be found in the pews and at the Church entrances.  Considerations and instructions are on the cards.  Completed cards may be placed in the collection at Mass or in the votive candle offering boxes in the Church, or may be forwarded to the Rectory.  For more information, view the video above or log on to heedthecall.org.
---
---
Holy Martyrs Catholic Church is the home of the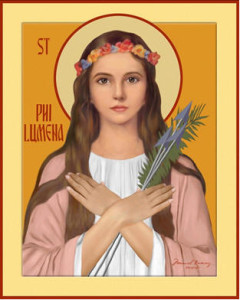 National Center of the Universal Archconfraternity of Saint Philomena in the United States
visit our website at   www.philomenafamilyusa.com
---
Visit the following links for News of the Catholic Church and Church Documents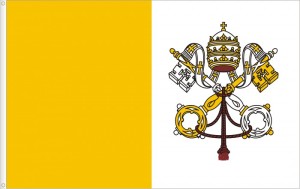 News Agency  – The World seen from Rome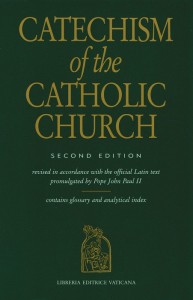 ---
Click here for information about Memorial Donations to Holy Martyrs Church
The triumphant Lamb of God, inspiration of the victorious Martyrs.
---
For information about the
Traditional Latin Mass in the Archdiocese of Philadelphia
The Extraordinary Form of the Roman Rite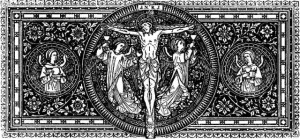 ---