Welcome to Holy Martyrs Catholic Church in Oreland, Pennsylvania – Founded 1949
" . . . one of the elders spoke up and said to me, "Who are these wearing white robes, and where did they come from?"  I said to him, "My lord, you are the one who knows." He said to me, "These are the ones who have survived the time of great distress; they have washed their robes and made them white in the blood of the Lamb."                                 -Revelation 7:13-14
---
Ash Wednesday
Ashes will be distributed
– at Mass at 8:30AM
– at the Liturgy of the Word Service at 12:00 Noon
– at Mass at 6:00 PM
Lenten Events and Services

Stations of the Cross  – Fridays of Lent – beginning February 19 – 12:00 Noon and 6:00 PM
Lenten Soup Supper – Benefitting Mother of Mercy House in Kensington – Friday March 11, 6:00 PM – Speaker Father Murphy, co-founder. In the Parish Hall
Rediscovering Jesus – Discussion and Reflections on the Book by Matthew Kelly – 7:00 PM on the Mondays of Lent, & 9:00 AM on the Wednesdays of Lent in the Father Szal Room
First Friday Breakfast Club – Friday March 4th, following Mass – in the Fr. Szal Room
Faith Sharing – Reflection on the Sunday Scriptures – Thursdays throughout the year – following 8:30 Mass – in the Fr. Szal Room
Exposition of Sacred Relics – Tuesday, February 23, 9:30 AM – 7:00 PM in the Church.
Confession – Saturdays 3:45 – 4:30 PM
or by appointment at the Rectory
Read the Letter Proclaiming the Jubilee Year of Mercy by Pope Francis
---
---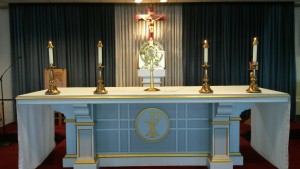 ---
The Papal Altar is Home!
---
Sincere thanks to Archbishop Charles Chaput for allowing us to bring the Altar on which Pope Francis offered Mass on the Parkway in Philadelphia in September to Holy Martyrs Catholic Church in Oreland, Pa.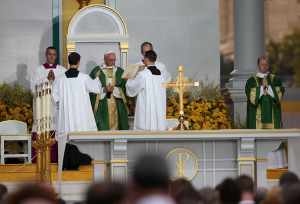 Click on the image above for pictures of moving the Altar to our church.
---
Now in Philadelphia, Pennsylvania
Talk Radio for Catholic Life
   on 640 AM
---
---
Gentlemen of the Parish are invited to check out The Kings Men.  Anyone interested in forming the core group in our parish please call the Office or speak with the Pastor.
---
Vocation Videos Produced by Joyful Films
View more films at   www.joyfulfilms.com
Visit the Office for Vocations to the Priesthood of the Archdiocese of Philadelphia at
Father Stephen DeLacy, Vocation Director for the Archdiocese of Philadelphia, describes the new vocation Initiative of the Archdiocese titled, Called by Name, in the following video
In this Vocation initiative, you are asked to submit the name of someone whom you believe would be a good candidate to consider the Priesthood.  Forms for this purpose may be found in the pews and at the Church entrances.  Considerations and instructions are on the cards.  Completed cards may be placed in the collection at Mass or in the votive candle offering boxes in the Church, or may be forwarded to the Rectory.  For more information, view the video above or log on to heedthecall.org.
---
View the Current Parish Financial Report Here
---
---
Holy Martyrs Catholic Church is the home of the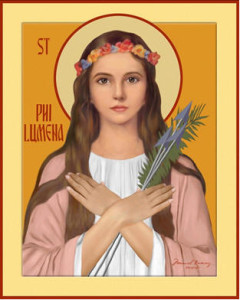 National Center of the Universal Archconfraternity of Saint Philomena in the United States
visit our website at   www.philomenafamilyusa.com
---
Visit the following links for News of the Catholic Church and Church Documents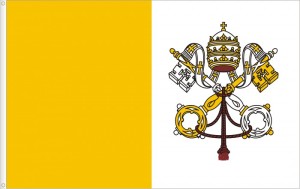 News Agency  – The World seen from Rome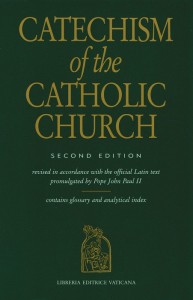 ---
Click here for information about Memorial Donations to Holy Martyrs Church
The triumphant Lamb of God, inspiration of the victorious Martyrs.
---
For information about the
Traditional Latin Mass in the Archdiocese of Philadelphia
The Extraordinary Form of the Roman Rite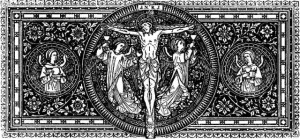 ---
Our Patrons – The Holy Martyrs of the Church of Rome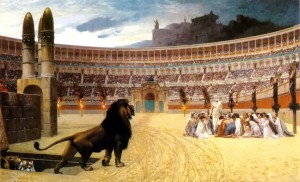 The Christian Martyrs Last Prayer
by Leon Gerome